Gallery: Who to watch - Opening Heroes and Slayers
There are two basic types of heroes in an opening - the trailblazers, who bravely go forth and explore the new territory, experimenting with ideas that may eventually become standard issue - and that loyal band who make a stand in an opening, and develop it by a show of stubborn faith. They have their setbacks, but they don't get discouraged. Instead they search for a way to resuscitate ailing variations and through their efforts an opening evolves and grows.

Grünfeld, Dutch, Benko, English Defence, Budapest, Blumenfeld
Given that the opening is sound - which may be debatable in some of the territory here - a slayer tends to be the same type as the loyalists above. They stake out turf where they feel battle will turn in their favour, and refine their weaponry.
Since many of the openings in this section of the site tend more to surprise value than everyday use, we will see more than our share of examples of people who make a guest appearance - providing a startling idea that makes an indelible mark - before leaving others to continue the work. Many of the systems here are played too seldom for a definite White player to emerge as a regular victor.
This section gives a guide to the key players in an opening's history, and a suitable role model to study to get a feel for the system.
Grünfeld
Garry Kasparov is man enough to span two spots here. Not only is he a Grünfeld hero, adopting it as his main defence in several world title matches, he has also emerged as a Grünfeld-slayer of proportions. His sharp and sophisticated play in the "Russian variation (Qb3)" currently poses Black headaches in one of the most topical lines.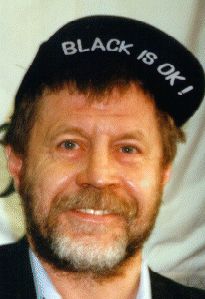 Hungarian GM and former world champion candidate Andras Adorjan earns a secure spot on the hero squad. Not only has the creative mind behind the slogan "Black is OK" been employed developing a wide variety of dynamic ideas for the defence, Adorjan has done a tremendous amount of work behind the scenes. He was a secret second for Kasparov in the Moscow title matches, and it was he who initiated the champ into the mysteries of the Grünfeld. Now rising prodigy Peter Leko, another potential role model in the opening, consistently scores impressive victories based on home cooking from the Adorjan kitchen.
If we travel through time, the Grünfeld has been the choice of champions, with Botvinnik, Smyslov and Korchnoi all devotees. Smyslov is the original super-man of the opening, introducing key concepts from both sides of the board.
Dutch Super-GM Jan Timman has been a lifelong devotee, and many of his games will provide the student for a fine feel for the opening's subtleties. Gata Kamsky, in his short career which ended in a FIDE title shot and then medical school, had the kind of gritty style that suits the Grünfeld well, and he produced several games worthy of the proverbial textbook.
There is also a Slovakian school, with Lubomir Ftacnik and his heir Igor Stohl, who regularly revamp their favourite defence for new tests. At the top level, Alexei Shirov shows signs of becoming a regular practitioner, and chose the Grünfeld as his main defence against Kramnik in his "qualification" match to "play Kasparov". Special mention must go to Russia's young star Peter Svidler, who has shown a stubborn affection for the opening, despite receiving regular thumpings in topical variations. To date, recent losses against Kasparov, Karpov, Kramnik, Lautier and Anand have all tested Svidler's faith and staked out the theoretical battleground for those wishing to follow the latest theory.
One must of course mention Ernst Grünfeld himself, who had the nerve to defy convention and dream up the opening. An early victim of Grünfeld and his Grünfeld was no less than Alekhine himself, who went on to use it himself in his 1935 title match against Euwe.
Grünfeld killers
Not many players can claim to have uniform success as Grünfeld killers. Former World Champion Boris Spassky had a formidable record with the sharpest lines, but these have gradually been declawed. Still, his creations provide an instructive historical background on ways to attack the defence. Karpov was more or less forced to take up this role against Kasparov in their title matches, and though there were many fine and interesting ideas, nothing of sheer theoretical terror resulted. Vladimir Kramnik and Boris Gelfand are perhaps the leading role models, who combine deep research with a clear confrontational style, and this combination regularly produces problems in theoretical lines. Even here, though, Kramnik was notably unsuccessful when needing to beat the Grünfeld in his match against Shirov.
Dutch
The Dutch has to be broken down a bit, since its branches give rise to such completely different types of position. The two main types are:
The Leningrad, and the Stonewall.
The Leningrad Dutch
has definitely enjoyed the most popularity in an opening which experienced a revival in recent years.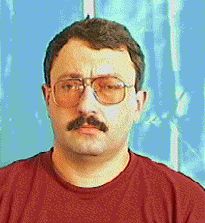 The hero of heroes: Vladimir Malaniuk, whose dedication single-handedly turned this maligned variation into a fearsome weapon. Anything that can go right for Black in the Leningrad, has been tried by Malaniuk. Anything that can go wrong has happened to Malaniuk. It would be tempting to say that the opening is Malaniuk's middle name, but it would be more accurate to say that the Leningrad Dutch's middle name is - Malaniuk.
Other practitioners to watch: Evgeny Bareev, Mikhail Gurevich, and Sergey Dolmatov. The latter had an extremely interesting method of playing the Leningrad that nearly made it look solid. The Leningrad has faded in popularity in recent years, and it is now largely up to Onischuk to fly the flag.
Anti: It is hard to find someone who combines a theoretical approach with success against the Leningrad. Many players, for example Mikhail Gurevich, Predrag Nikolic, Alexander Beliavsky - were quite happy on both sides of the board and seemed to be arguing both sides of the exactly the same positions when the opening was at its most popular. This argues strongly for the Leningrad's attraction as a dynamic defence that simply provides plenty of chances. There are some players, like Smbat Lputian, who have a very nice score against the Leningrad, but this is due to his style rather than any objective denting of the opening. If you are looking for a recipe for success against the Leningrad, you could click through to my recommendations- no guarantees, but I do think there is something worth trying there.
The Stonewall Dutch
also experienced a boom in popularity, being adopted by top players like Nigel Short, Artur Yusupov, Sergey Dolmatov and Predrag Nikolic. The renaissance of the Stonewall was largely due to the vitality shown by the lines where Black develops his light-squared bishop on b7.
While David Bronstein is the spiritual father of the line, who long ago noted the latent power of Black's apparently bad bishop, the resurgent Stonewall owes much to Scandinavian players, notably Swedish GM Lars Karlsson and Norwegian GM Simen Agdestein. The latter was dubbed the true virtuoso of the line by no less than Viktor Korchnoi, whose admiration for Simen's adeptness is magnified by, I believe, scepticism for the opening as a whole.
Anti:
Not too many players meet and beat the Stonewall on a regular basis. Garry Kasparov at least beat it on a regular basis. While it is never easy to emulate a player who is often doing things too subtle to understand, he is the man to watch. In particular, his understanding of when to avoid piece exchanges, and which pieces to exchange when he does, is the secret behind his success.
Benko
If you are looking for a role model on the black side of the Benko Gambit, you can pick nearly any US GM. Benko got his name attached to it, Walter Browne laid down the next level of groundwork, Lev Alburt made a living playing it, and virtually every member of the next generation has taken it up at one point in their career. I would recommend studying the games of GM John Fedorowicz in particular - of the newer wave of US Benko-philes, he has by far the most impressive statistics with it.
If you prefer the other side of the Atlantic, there is an equally clear tradition in England, with Tony Miles, Julian Hodgson Mark Hebden and Michael Adams all using it actively at some point in their career. That said, there seems to be more devotion to the opening in the US, and Adams has gone off the Benko since joining the upper stratosphere of players, where a pawn all too often tends to be a pawn.
Don't like English speaking players at all? Well, Veselin Topalov doesn't mind using the gambit, and Peter "Son of Black is OK" Leko has also been doing good things with it. If you want a lesser known paradigm, I can suggest having a look at Danish IM Klaus Berg's body of work. He has a keen knack for choosing reliable lines and an impressive number of scalps to his credit.
Benko-slayer supreme?
Candidate for Benko-slayer supreme has to go to Bosnian GM Predrag Nikolic. He has his system, and he has cut a swathe through his opposition. He is a virtual combine harvester against the Benko, cutting, packing and stacking.
English Defence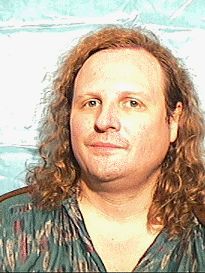 From the early days of Ray Keene, to the glorious trailblazing of the late Tony Miles, through the further adventures of Jim Plaskett and Jonathan Speelman, there can be no doubt as to why this is called the English Defence. With roots in the nineteenth century exploits of compatriots Owen and Tinsley, there is no question of where to look for one's heroes in this opening.
Budapest
Few are bold enough to make the Budapest their main defence. Anyone who does, is a hero. Here, his name is Mohr, Georg Mohr. Not just because he plays it a lot, but he insists on inflicting chaos on the board. GM Pavel Blatny also deserves recognition. He also plays it a lot, and he makes the Budapest look quite respectable. Between the two of them, those of you shopping around for an offbeat opening may be tempted to buy.
Rook lift
Special medal to Spanish GM Romero Holmes for inventing the "Budapest Rook", the crazed beast that appears on a6 and then rolls over to the other flank, looking for trouble. But what is remarkable is the wide variety of strong players who have adopted the Budapest from time to time, including Epishin, Svidler, Yermolinsky - and Short - who wheeled it out against Karpov in the world championship cycle!
The Budapest may be a tricky way to make a living, but as a card up one's sleeve it has appealed to many.
There are several people with a very healthy plus score against the Budapest, but not so many that have faced its devotees. If you are open to suggestions, then you can check out Recommendations.
Blumenfeld
The Polish player Przewoznik takes top honours as a Blumenfeld hero - not only is he ready and willing to throw down the gauntlet, he has written a book about the gambit to advertise the fact. Not a lot of people are willing to go so far. After tiring of the same old Benko positions day in and day out, Lev Alburt converted to the Blumenfeld for a while, and used his combination of gambit experience and clever tactical eye to define a number of useful ideas. Australian number one Ian Rogers has often shown affection for this unruly opening, and Tony Miles got some mileage from it as well. Former British champ Chris Ward played here in his younger days, and several Norwegian players are fond of the old Blumenfeld bag of tricks, most notably GM Einar Gausel and IM Erik Fossan. I had quite a bit of fun with it as well, before conservative old age set in.
Grünfeld, Dutch, Benko, English Defence, Budapest, Blumenfeld